Blog Post No.153
4th April 2017
Copyright (c) Dr Jim Byrne, 2017
Dr Jim's Counselling Blog: The link between nutrition and 'mental health' (or emotional wellbeing) – Part 2
Introduction
In Part 1 of this blog post series, I reviewed the scientific evidence, presented by Professor Bonnie Kaplan, that nutritional deficiencies can and do result in mental health or emotional wellbeing problems.
In particular, we saw that single nutrient deficiencies – like vitamins B1, B3, B12, and iodine, resulted in psychiatric disorders, or mental health difficulties.
At the end of her presentation of the scientific evidence of the importance of nutrition for mental health, Dr Kaplan raises this question: What happened next?
And her answer?  Nothing! 
Or: 50+ years of virtual silence on the role of nutrition in mental health in the realm of psychiatry or clinical medicine.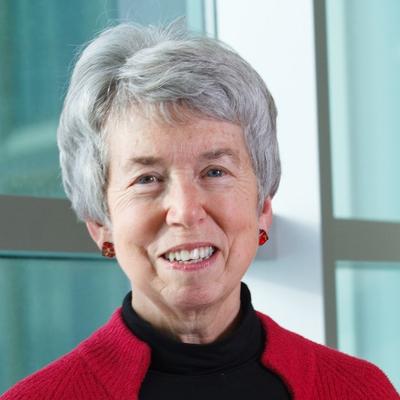 She then wonders: 'Why?'
Her first inference is that this was the era of the development of pharmaceuticals!  (Which we now know to be little better than a placebo, but with hugely damaging side effects! [More on that later in this series!])
And she also mentions that psychologists and mental health workers were taught that nutrition was not important!
But that claim is spurious, and contradicts the scientific evidence presented by Dr Kaplan.
~~~
And here's Julia Rucklidge's Tedx talk on nutrition and mental health:
Evidence from the Minnesota Starvation Experiment
In an effort to keep a tight focus upon the research on single nutrient deficiencies, in my previous blog post, I skipped Dr Kaplan's presentation on the Minnesota Starvation Experiment.  I now want to return to that subject:
The results of the Minnesota Starvation Experiment have been summarised as follows, by two authors at the American Psychological Association:
"Amid the privations of World War II, 36 men voluntarily starved themselves so that researchers and relief workers could learn about how to help people recover from starvation.
"They reported fatigue, irritability, depression and apathy. Interestingly, the men also reported decreases in mental ability, although mental testing of the men did not support this belief."  And their sex urge disappeared completely." (Professor Bonnie Kaplan, who has studied the reports carefully, expands this list as follows: "Depression, hysteria, irritability, self-mutilation, apathy/lethargy, social withdrawal and inability to concentrate"[3].)
Given the insights of this research, why should anybody feel any sense of stigma about 'mental health issues'?  What if all of their problems could be cleared up by working on their diet, their gut health, and their general level of stress?  (And perhaps re-writing or re-thinking their personal and family history?)
"The Minnesota Starvation Experiment … reminds us that in psychology studies of mind and body, science and practice can converge to deal with real problems in the real world."[4]
Despite the fact that the American Psychological Association knows of this research, in which semi-starvation, or extreme nutrient deficiency, resulted in fatigue, irritability, depression and apathy, no significant evidence exists that counsellors and psychotherapists normally take the diet of their clients into account.  (A junk food diet is a form of semi-starvation from the point of view of nutrient-deficiency! And there is now evidence that trans-fats and high sugar content results in emotional disturbances, such as angry outbursts and depression).
~~~
Conclusion
Bonnie Kaplan has presented a range of evidences that nutritional deficiencies affect mental health.  I am very careful to eat a balanced diet – but, also in line with her thinking – to use a range of good quality micro-nutrients (vitamins and minerals) to compensate for the poor quality of much agricultural soil today; and also to compensate for the fact that I do not know for sure how to compile a day's menu which will give me adequate amounts of all the essential nutrients I need for my physical and mental functioning.
I would recommend that you follow this pattern.  Follow a good guide to nutritious eating – probably something like the Mediterranean Diet; and/or the Paleo Diet; with plenty of water (about two litres per day); plus a good strong multivitamin and mineral supplement; a strong (and preferably yeast free) vitamin B complex; a good quality digestive enzyme supplement (especially if you are over the age of forty years, when you digestive enzymes show a marked decline); and perhaps talk to a good nutritional therapist who can advise you on other supplements you might benefit from.  We also try to eat at least 50% organic; and we currently exclude all grains and dairy products (well 95% or so).
We also learn a lot of useful health tips from What Doctors Don't Tell You.***
In her appendix on nutrition (Diet, nutrition and the body-brain-mind), in our book on Holistic Counselling***, Renata also recommends avoidance of caffeine, sugar, and gluten; and the taking of vitamin D3 supplements (but also getting vitamin D from sunlight); and getting omega-3 fatty acids from oily fish (and/or from supplements, like cod liver oil, or krill oil); and avoiding trans-fats (commonly found in junk food), which 'rot your brain'.  You can also get support from a good holistic health practitioner, nutritionist or your regular healthcare practitioner.
But most important of all, do you own research.  Find out for yourself.  Become your own physician!  And remember, this is educational information, and not medical advice!
~~~
That's all for today.
More later…
Best wishes,
Jim
Dr Jim Byrne
Doctor of Counselling
ABC Coaching and Counselling Services
Telephone: 01422 843 629
Email: jim.byrne@abc-counselling.com
~~~
End Notes
[2] Keys, A., Brozek, J., Henshel, A., Mickelson, O., & Taylor, H.L. (1950). The biology of human starvation, (Vols. 1–2). Minneapolis, MN: University of Minnesota Press.
[3] Kaplan, B.J., Julia J. Rucklidge, Amy Romijn, and Kevin Flood (2015) The emerging field of nutritional mental health: Inflammation, the microbiome, oxidative stress, and mitochondrial function.  Clinical Psychological Science, Vol.3(6): 964-980.
[4] American Psychological Association: The psychology of hunger. By Dr David Baker and Natacha Keramidas, October 2013, Vol 44, No. 9. Online: http://www.apa.org/monitor/2013/10/hunger.aspx
~~~